Vivos DNA Appliance: A Non-Surgical Solution for Sleep Apnea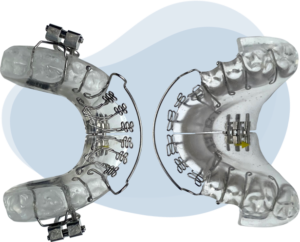 Are you suffering from sleep apnea and looking for a non-surgical solution that can bring you relief? Our practice is pleased to introduce the Vivos Daytime-Nighttime Appliance, also known as the DNA Appliance, a groundbreaking approach to treating sleep apnea without the need for surgery or invasive procedures.
What is the Vivos DNA Appliance?
The Vivos DNA Appliance is a comfortable and fully customized oral appliance designed to resemble a retainer. It plays a vital role in enhancing the size of your airway, effectively treating sleep apnea. This innovative device employs gentle intermittent vibrational forces to your teeth, contributing to improved airway function.
Benefits of Sleep Apnea Treatment with Vivos DNA Appliance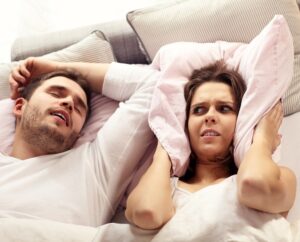 The advantages of opting for sleep apnea treatment with the Vivos DNA Appliance extend beyond addressing sleep apnea itself. Some key benefits include:
Improved Sleep: Individuals with sleep apnea often experience frequent interruptions in their sleep cycles, which can leave them feeling tired and groggy in the morning. With treatment, you can enjoy uninterrupted, restorative sleep, waking up feeling refreshed.
Enhanced Mental Health: Sleep apnea is associated with an increased risk of anxiety and depression. Treating sleep apnea may alleviate these symptoms and reduce the likelihood of developing these mental health conditions.
Reduced Cancer Risk: Untreated obstructive sleep apnea is linked to a higher risk of various types of cancer. Opting for sleep apnea treatment can significantly lower this risk.
Lower Mortality Rate: Sleep apnea has been shown to increase the risk of mortality, including from heart attacks and stroke. Treatment can reduce this risk and enhance the quality and duration of your life.
Improved Blood Pressure: Many individuals with sleep apnea also have untreated hypertension, which can lead to severe health issues if left unaddressed. Treating sleep apnea can help manage hypertension by reducing blood pressure during sleep.
Comparing Vivos with Other Solutions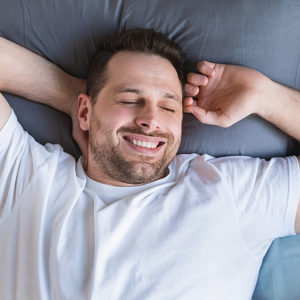 CPAP Alternative: While continuous positive airway pressure (CPAP) machines are a common treatment for sleep apnea, they may not be suitable for everyone. The discomfort of wearing a mask while sleeping and the noise from the CPAP machine can be off-putting, potentially affecting treatment consistency.
Vivos DNA Oral Appliance: At our practice, we provide a CPAP alternative in the form of the Vivos DNA Appliance or a sleep apnea mouth guard. Here's why you might find the DNA Appliance more appealing:
Permanent Solution: Regular use of the DNA Appliance leads to the gentle expansion of the mandible (upper jaw) while balancing the patient's bite. These changes become permanent over time.
Improved Dental Alignment: In addition to preventing airway obstructions during the night, the DNA Appliance works to align your teeth and bite.
Reduced Bruxism Symptoms: The DNA Appliance can help prevent teeth grinding and clenching at night (bruxism). Many users report decreased tension headaches, jaw pain, and upper body muscle tightness.
Contact Us Today
If you've been dissatisfied with your CPAP experience, consider exploring the Vivos DNA Appliance as a promising alternative. Contact our practice today to learn more about this innovative solution and take the first step towards improved sleep and overall well-being.
Don't let sleep apnea disrupt your life any longer. Experience the difference with Vivos DNA Appliance treatment at our practice. Contact us today for a consultation.