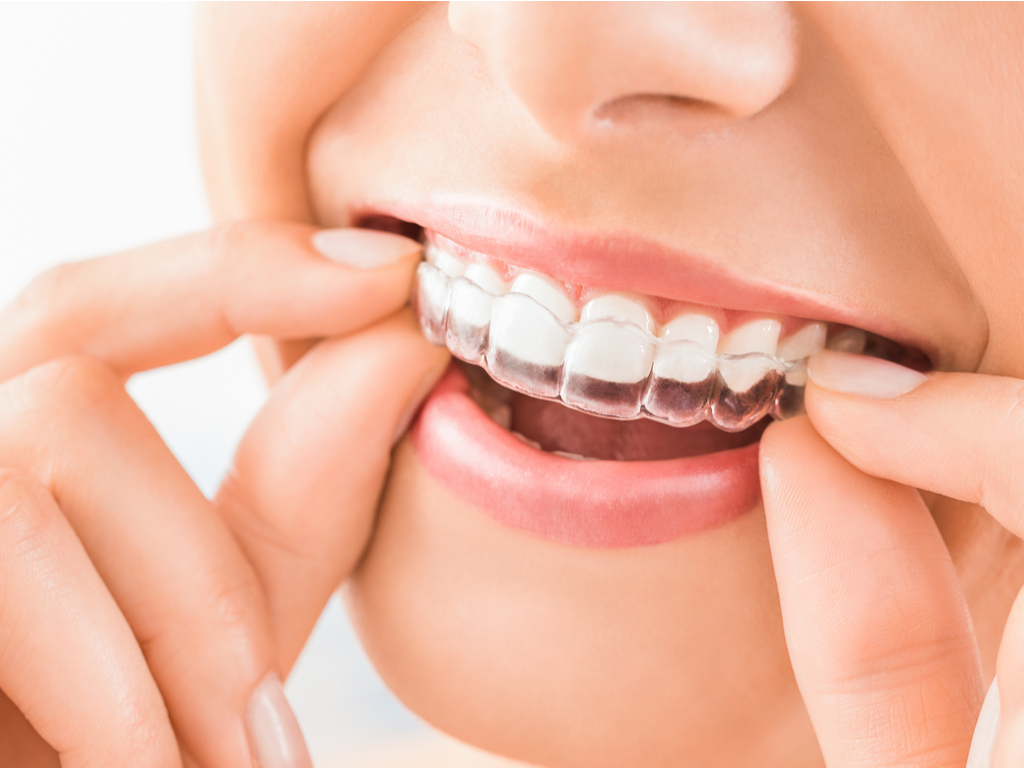 The teeth are one of the most important features of the human face. A healthy and beautiful smile can have a tremendous impact on an individual's self-confidence and overall well-being. For many people, the thought of wearing traditional metal braces to straighten their teeth is a daunting prospect. However, with the advent of Invisalign clear braces, individuals no longer have to suffer through the discomfort and unsightly appearance of traditional braces. In this blog post, we will explore the advantages of Invisalign and how it differs from traditional braces.
1. Aesthetic benefits: Invisalign aligners are made from clear plastic material that is virtually invisible on the teeth. As such, they are an ideal solution for adults who wish to straighten their teeth without drawing unwanted attention to their braces. Additionally, unlike traditional braces, there are no metal wires, brackets, or rubber bands to detract from the natural appearance of the teeth.
2. Comfort: Invisalign aligners are custom-made to fit the individual's teeth. As such, they offer superior comfort compared to traditional braces, which can cause irritation and soreness in the mouth. Invisalign aligners are also removable, which makes it easier to eat and drink as well as to brush and floss teeth.
3. Treatment duration: Invisalign treatment typically takes between 12 to 18 months, which is shorter than traditional braces. This is because Invisalign aligners are constructed using advanced computer technology that allows for precision and customization. Additionally, because the aligners are changed every two weeks, the teeth are gradually shifted into the desired position, resulting in less discomfort and faster results.
4. Better dental health: Because Invisalign aligners are removable, patients can brush and floss their teeth more easily. This reduces the risk of tooth decay, gum disease, and other oral health problems that may arise when traditional braces are worn for long periods of time.
5. Cost-effective: Invisalign treatment is often more expensive than traditional braces, but the overall cost may be lower when factors such as duration and maintenance are taken into account. Additionally, many dental insurance plans cover Invisalign treatment, making it more affordable for patients.
Invisalign clear braces provide numerous advantages that traditional braces cannot match. From aesthetic benefits to shorter treatment duration, Invisalign is an excellent choice for adults who want to straighten their teeth without sacrificing comfort or appearance. If you are considering orthodontic treatment, be sure to consult with your dentist to determine if Invisalign is right for you. With proper care and maintenance, Invisalign can help you achieve the straight, healthy smile you've always wanted.
Contact Green Dentistry:
Location (Tap to open in Google Maps):