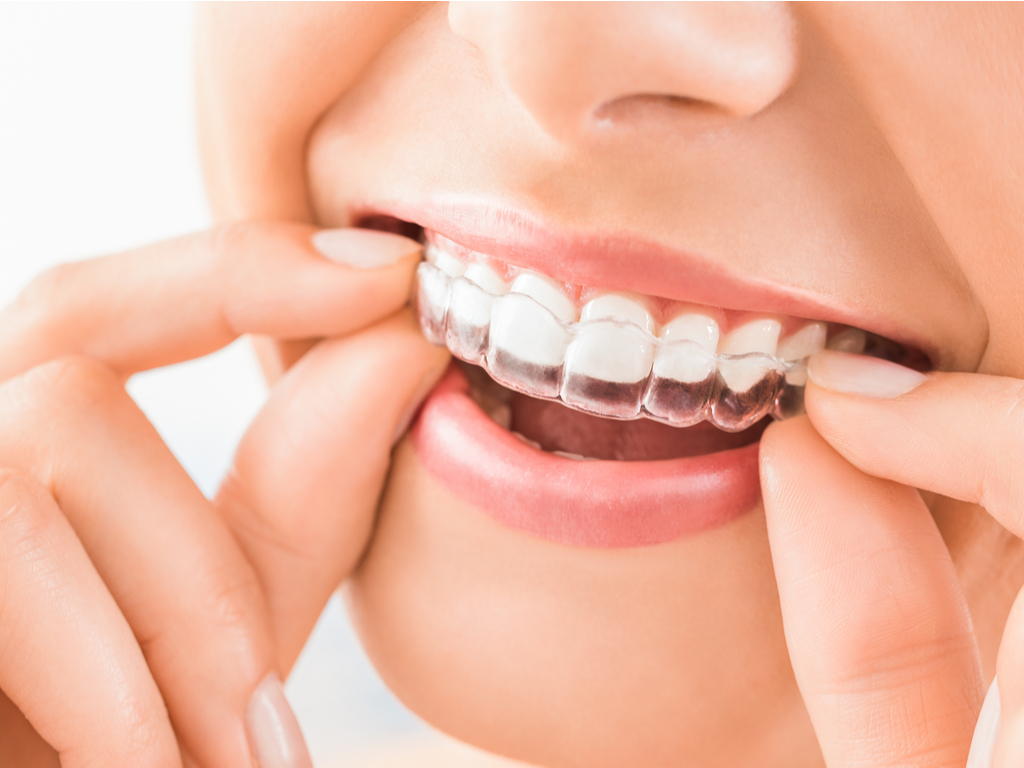 A beautiful smile is one of the most important physical attributes that can boost our self-esteem. It not only makes us look more attractive, but it also reflects our overall health and hygiene. However, some of us may not be blessed with naturally straight teeth. But don't worry; modern dentistry has brought us a revolutionary solution – Invisalign. In this post, we will explore how Invisalign can give you the smile of your dreams while preserving your holistic health. You can also find out how Green Dentistry in San Francisco is making a difference in Invisalign treatments.
1. What is Invisalign?
Invisalign is a clear dental aligner that uses a series of custom-made, removable trays to gradually align your teeth. Unlike traditional metal braces, it is comfortable, virtually invisible, and easy to clean. It is suitable for teenagers and adults and can treat a wide range of dental issues, including gapped, crooked, or crowded teeth, overbite, underbite, and crossbite.
2. How does Invisalign work?
Invisalign treatment starts with a consultation with your dentist. They will take impressions and images of your teeth and create a digital model of your treatment plan. You will then receive a set of clear aligners that you replace every two weeks until the desired result is achieved. You will also need to visit your dentist every 6-8 weeks to ensure your teeth are moving according to the plan.
3. Why choose Invisalign over traditional braces?
Invisalign has several benefits over traditional braces. It is more comfortable and does not require any wires or brackets, which can irritate your gums and cheeks. Moreover, it is nearly invisible, so you won't have to feel self-conscious about how you look. Invisalign is also removable, meaning you can take them out when you eat, brush, or floss, making it much easier to maintain good oral hygiene.
4. How does Green Dentistry make a difference in Invisalign treatment?
Green Dentistry is a holistic dentistry practice that values the overall health and well-being of its patients. They believe that the mouth is not separate from the body but a part of it. That's why they use eco-friendly materials, digital imaging, and low-radiation lasers in their treatments. Moreover, they also take a more integrated approach to Invisalign treatment, incorporating other holistic practices like nutrition, stress management, and sleep hygiene to achieve lasting results.
5. Is Invisalign right for you?
Invisalign is an effective and practical solution for most people who want to improve their smile. However, it is not suitable for everyone. Your dentist will evaluate your dental health and determine if you're eligible for Invisalign treatment. If you're interested in Invisalign, contact Green Dentistry in San Francisco today to set up a consultation.
Invisalign is a game-changer in the world of dentistry, and it can give you the smile you've always dreamed of. Moreover, with Green Dentistry's holistic approach, you can achieve a healthy and vibrant smile that reflects your overall well-being. If you're interested in Invisalign treatment in San Francisco, look no further than Green Dentistry. Contact us today to book a consultation and start your journey towards the perfect smile.
Contact Green Dentistry:
Location (Tap to open in Google Maps):